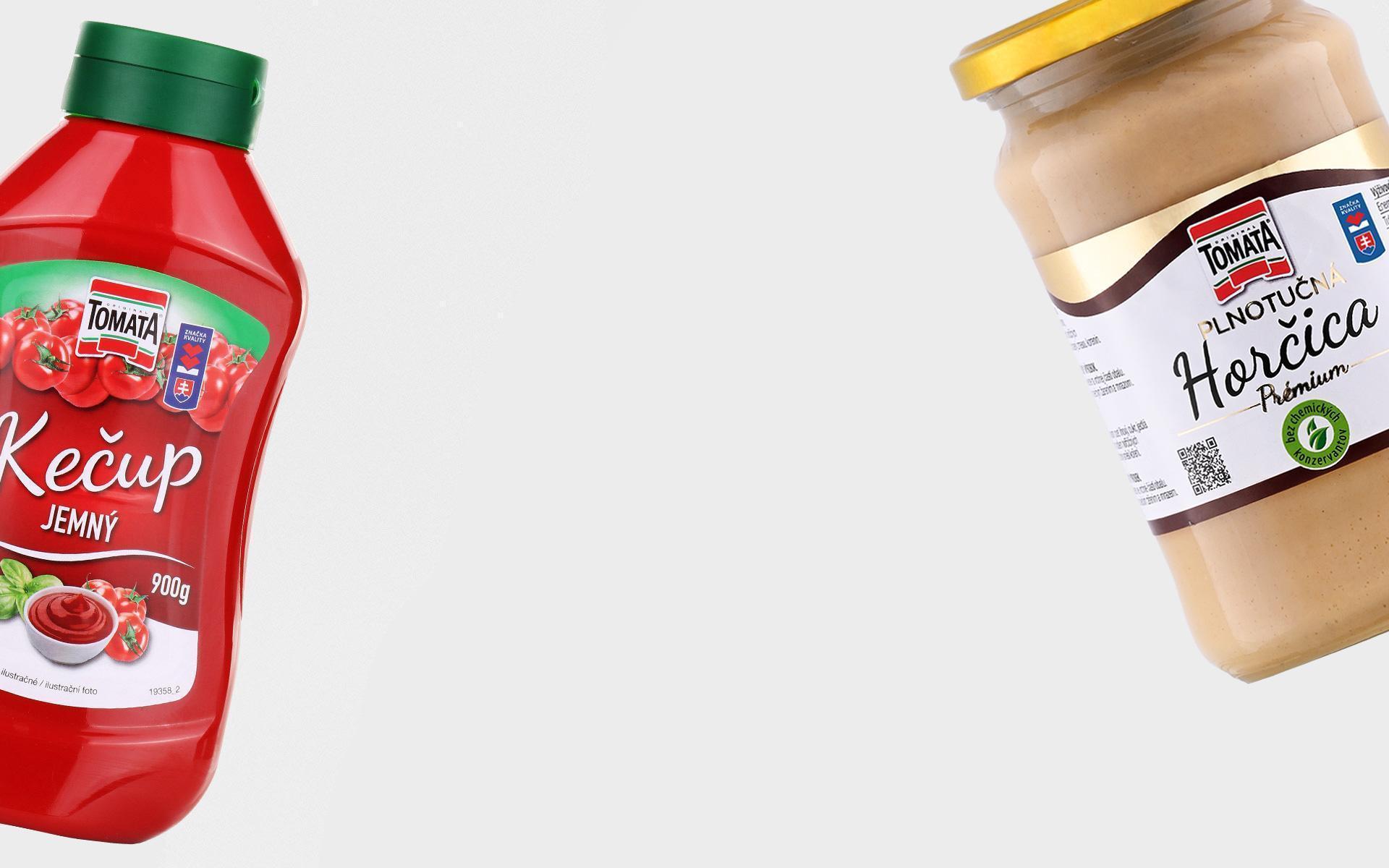 Premium products
---
For all those who like to treat themselves to food with an exceptional taste. Premium quality products, made from the highest quality ingredients from our fields.
Ketchup mild Premium
510g
---
Our effort to satisfy even the most demanding customers and to produce from the best materials only has resulted into launch of the premium line of products. Made from a high amount of the sweetest tomatoes from Slovak fields, this extraordinary delicacy exceeds all your expectations. We are very proud that this tasty ketchup is awarded by Slovak GOLD quality mark, which clearly testifies to its first-class quality.
Ketchup extra hot
with jalapeño Premium
510g
---
For those who likes the food of an exceptional taste & quality we bring a novelty to the market - this ketchup of our premium line of products, with unique, rich spicy taste. The original recipe, fine-tuned by the addition of the highest quality jalapeno peppers, guarantees that this tasty ketchup will satisfy every lover of a spicy flavors.
Tomato puree Premium
370g
---
We are number one in the production of a tomato puree on the Slovak market. That's why we keep pushing our boundaries and proudly present this tasty novelty – premium tomato puree of above-standard quality. This extraordinary puree is made from 100% freshly harvested tomatoes only.
Mustard classic Premium
350g
---
Our creamy, golden-yellow colored mustard has earned status premium due to a high amount of top-quality mustard seeds. Flavored with the selected spices and sweetened with sugar, this mustard will add an excellent taste to any meal. This great fusion of ingredients is a must for every good kitchen – ideal for home use or even for a bbq party.